BETTER LIVING through BETTER
print and web DESIGN
Custom and Targeted Design for Print and Web.
Lure Design has been in the business of building quality visual construction for print and web since 1994. The goal has always been the same – to create fantastic visual communications that actually communicate. Awards are great, and we have won some, but what really makes us happy is partnering with clients to create the designs that get their message in front of their target audience. It does not matter if you are a fortune 500 company, non profit organization or a local band – it is about the same thing – well designed and targeted visual communications that make you look good.
Click on "The Work" or scroll down to see a variety of portfolio samples from a diverse section of projects and clients.
To discuss your next project, give us a call at 612.339.0010 or email scott@luredesign.net.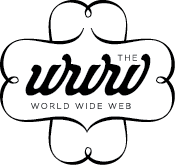 Lure Design provides custom full-service website design, development and launch. Our sites are built to be fast, modern and easy to update. From WordPress to old school html based sites, what ever you need, we have you covered.
Lure design has been in the business of building quality visual construction for print since 1994. With far reaching clients and projects, there is almost nothing you can throw our way that we have not seen or done. From logo development to branding; booklets to packaging; labels to direct mail; outdoor to annual reports – we design it right for your needs.
Targeted. Smart. Custom.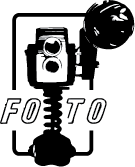 In a world immersed in stock photo, it is a welcome site to find great photos that are custom built for specific and targeted projects. We can help you stand out from the crowd with custom photography for your web/social, print and outdoor projects.
⇒
D e s i g n  P r o c e s s
The initial meeting is based on your specific design needs. In most cases we will discuss your project(s), budget and timeline as well as your target market. We will also discuss your goals for the print or online design project(s).
This meeting is a great starting point to get both of us on the same page and make some initial decisions about the direction and timing of the first round of design proofs.
From this meeting an estimate will be built and emailed for your approval. Then we are off to the races.
After the estimate is signed and returned, the design begins – the good stuff.
Lure Design always spends some time learning about you, your competition and target market to find best possible visual solutions that are targeted and effective.
Initial design concepts are normally ready to present within a week and always include 3-5 original ideas to establish a design direction. From here, we work together to refine the online or print project(s) in to their final format.
When the final design concepts are approved, the project goes in to final production. On the print side, this will mean prepping the files to printer-ready format and working with the chosen printer on file delivery, proofs, and delivery timeline. On the online side, this will mean prepping all the web or other online projects for launch. All the Lure Design sites include uploading, launch, basic SEO, and submission to the big-gun search engines.
Ready to begin your next web or print project? Call, email or stop by the studio to discuss your project.